CENTRE FOR EDUCATION
To prepare students with right mindset and problem solving attitudes.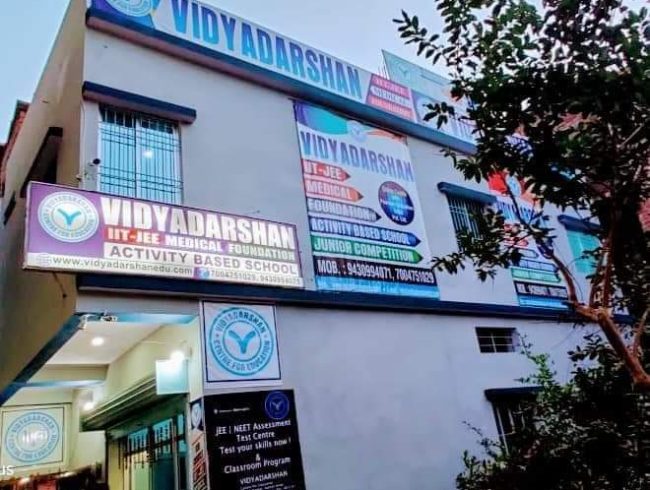 Vidyadarshan is providing quality education from its high-tech campus located in Bihar Sharif, India since 2018. The organization has seen organic growth since inception and has prepared several students who has got successfully cracked competitive exams such as NEET, IIT-JEE exams each year.
VD – COURSES
Do you want to apply below courses?
VD – FACILITIES
The management, faculties and staffs at VD pledges to bring out best in all the students registered with our education system through focus on quality education and consistent committed efforts.
VD is a best place for any student interested to get success in his/her career and life.
Hostel
Students have access to TV room, aqua guard for hot, cold and normal drinking water and other leisure/sports activities within the hostel premises. Also includes the following facilities: 24×7 Wi-Fi connectivity provided in hostels. 24×7 electricity and water supply in all the hostels.
Homework & Assignments
Easy & quick way to communicate class homework & assignments and set timeline.
Frequently Asked Questions
We've put together some commonly asked questions to give you more information about the application and the features we offer. If you have a question that you can't find the answer to, please use the contact us form. We surely answer your questions.
Teachers, parents , any user can download the application from Play Store or App Store. School admin can access through web browser or mobile application.
You will receive updates for daily notices, time tables, homework, assignment, attendance and have better insights into the day to day activities of your children.